We manufacture mechanical and hydraulic assemblies for all types of needs. Whether it is to control a part with a three-dimensional measuring machine, or to hold a part that needs to be assembled or machined, we are able to provide you with a solution that includes manual or automatic clamping.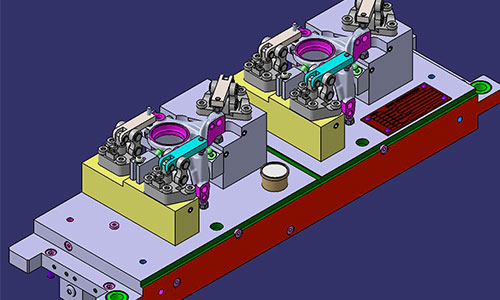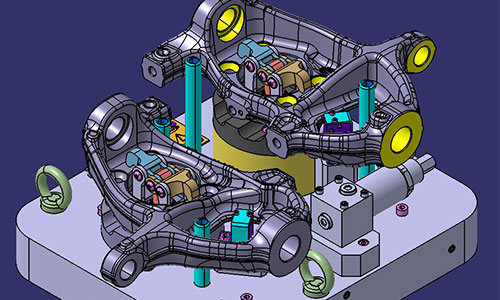 Possibility to create a fixture machined from billet for better rigidity.
From simple to multi-posting
From manual 2-axis mounting to hydraulic 5-axis mounting
We propose control fixtures, from simple to multi jigs to provide solutions adapted to your needs. 
We work with you at every stage: from the study to its realization, in order to achieve optimized jigs. 
All our installations are manufactured to meet essential criteria: repeatability, reproducibility, precision and stability.